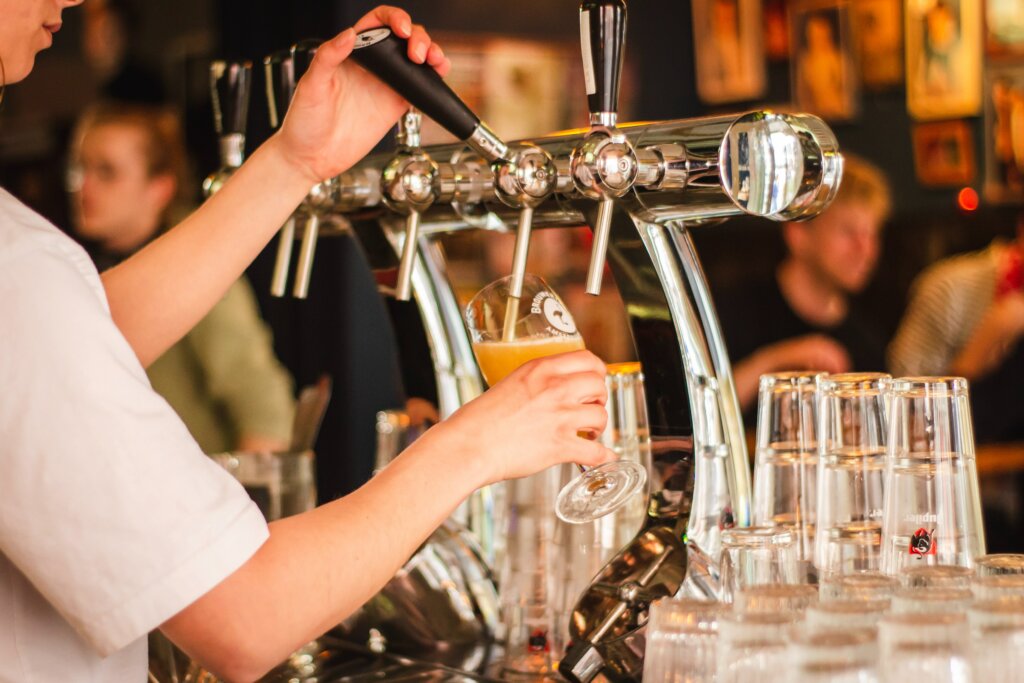 General
Fruit Formats to Fit Various Brewing Needs
The increasing popularity of fruit beer is evident, given the variety of fruit beverages that breweries have created in recent years. It's hard to find a brewery these days that doesn't have at least one fruit beer in the product line. 
There are different formats of fruits that are used today to make fruit beer. There's fresh fruit, frozen fruit, essence, fruit juices and concentrates, and fruit puree. These are the items that are crucial to making the fruit beers, ciders, meads, spirits, wine and kombuchas that consumers crave. 
While it feels like there are new fruit beers hitting the shelves every day, breweries and beer companies will openly admit to issues and challenges they face when determining the process to use when crafting their beer. 
Challenges of Utilizing Fresh Fruit
Fresh fruit is often seen as the ideal option when brewing fruit beers, as it has gained the reputation of being the only way to achieve more nuanced and true flavors. However, it brings forth a lot of challenges when it comes to brewing. The process of brewing with real fruit can be messy, labor-intensive, difficult to time with growers, and have potential yeast issues. Additionally, growers can find inconsistencies in ripeness, fruit quality, and availability. 
While brewers are often willing to work through the headaches to make customers happy, it doesn't have to require that much time, effort, and cost to create an amazing fruit beer that everyone will love. There are many alternatives to fresh fruit that allow for the same fresh flavors without all of the hassles. 
Alternative Options For Brewing Fruit Beer
Frozen fruit
Frozen fruit is a great option for those who don't want to utilize time-sensitive products. You can keep the fruit in your freezer for as long as you need until you're ready. Not to mention, freezing ruptures the fruit's cell walls, and allows the fruit to mush up and release its flavors into the beer more rapidly. 
Extract
Extract is the easiest way to add fruit flavoring into your beer. If a brewer uses extract, the process only consists of pouring the substance into the container before transferring in the beer. The process is done that way to ensure that the extract and the beer blend together to the best of their abilities. When using extracts a little goes a long way, so it's important to use the flavors sparingly to avoid an end product that's too sweet, strong or off-brand. 
Fruit juice and juice concentrates
Fruit juices and concentrates are a great solution for adding a subtle fruit flavor to any of your traditional beer recipes without having to worry as much about unappealing sediments. When using clarified juices, the product mixes seamlessly creating a nice smooth finished product with the same real fruit flavor.   
Puree
Puree can be the best alternative to fresh fruit when it comes to choosing the ingredients for your next fruit beer. Puree is processed in a way to remove undesirables like pits and stems while going through a flash heating pasteurization that kills potential wild yeasts and bacteria. 
Additionally, purees that come from trusted fruit companies, like Greenwood Associates, deliver products without preservatives, flavorings, or colorings, giving the closest possible impression of fresh fruit taste. Due to the processing of the fruit puree, it is more predictable than the fresh fruit options. 
Find the Right Fruit For Your Beer
No matter if you want, frozen fruit, puree, or juice and juice concentrates, Greenwood has you covered. Greenwood has an expansive product list of 100% natural fruit options already cleaned, seeded, blended, and ready to use right away in your next brew.  Contact us today to get your order started. 
Blog Categories
Recent Posts
Archive